Agile Coach
I have worked with agile development teams since 2002 in the early adoption days of agile. I have been a ScumMaster and Coach since 2010.
I have a passion for creating the right software for customers and found following an agile development process is been very effective.
My focus is on results using agile principles and practices to bring value to you the client.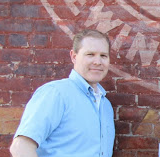 Developer
I try to get back to development whenever I can. I have coded in Java, C# and am working on learning Swift.
Recommendations
"I wanted to forward the note below from Donna Hayes, our clinician on our current team. I also want to again highlight Dwain's continued excellent work. He not only provides 'development' he also provides a tremendous amount of leadership, training and teamwork to the team. As I mentioned previously, he is truly a pleasure to work with and always goes above and beyond his immediate scope to make others successful!"- Camino Andrade (Allscripts)
"I have been intending to write this for a while, so sorry if this feel a little "out of the blue." I just wanted to let you know that Dwain is AWESOME! Thank you very much for having him help us. With respect, I recognize that you already know that, but I feel compelled to say it anyway. The work that Dwain has done on the SEM Event Entry sizing exercises has been great. He has taken chaos and made it into order. He has taught our staff a lot through the process and he has documented the results in such a way that we have literally been able to show his results directly to SR staff. It has been great to working with him and I am deeply appreciative." - Stefanie Fenton (Quantros)
"Dwain is an excellent scrummaster and coach. I am most impressed with his balanced approach to managing downward and upward, keeping the team on task but pushing back on any attempts by management to change the scope or grow sprint commitments. He certainly taught the team a great deal about Agile principles, and I had many good discussions with him about how to better apply the method to our team. He always maintains a professional and upbeat demeanor, and he will be a strong addition to any team he works with. "- Matthew Cettei (Omnicell)
"I wanted to send you some feedback from our recent APO training at Omnicell. We had two excellent days of training with Dwain. He is a great trainer and coach and we definitely look forward to working with him going forward as well."- Bobbi Jones (Omnicell)


"
Dwain is a very detailed oriented person that does things right the first time. He is well rounded in his skills as well -- all the way from managing a project to solving very technical problems.
"

- Gary Ewell (XLR8 Software)

"
Hi Dwain,
You are the best scrum master I have been working with. It's always fun working with you. Hopeful Omnicell can have budget soon to have you back."
- Claire Su (Omnicell developer)